Skip to Content
Considering Dental Implants in Plymouth?
Prior to the advent of dental implants, dentures were the only available alternative to replace a missing tooth or teeth. While not everyone is an ideal candidate for dental implants, they are a popular option because they can sometimes feel more natural and comfortable than dentures. However, you must have healthy gums, a strong immune system and enough bone density to make implants a viable option. You must also have good oral hygiene habits.
Using metal posts or frames that are fused directly to your jawbone beneath your gums, implants offer support for artificial teeth and dental bridges. They're normally placed in the area of your tooth formerly occupied by the root. Meant to mimic the look and feel of natural teeth, implants are usually made of a synthetic yet biocompatible material, such as metal or ceramic. Surgery is required for implants, as well as a recovery period for the implant to take hold and for your bone tissue to build up enough to anchor the device in place. In some cases, the metal posts are inserted into the implant during a follow-up procedure necessary to connect your tooth.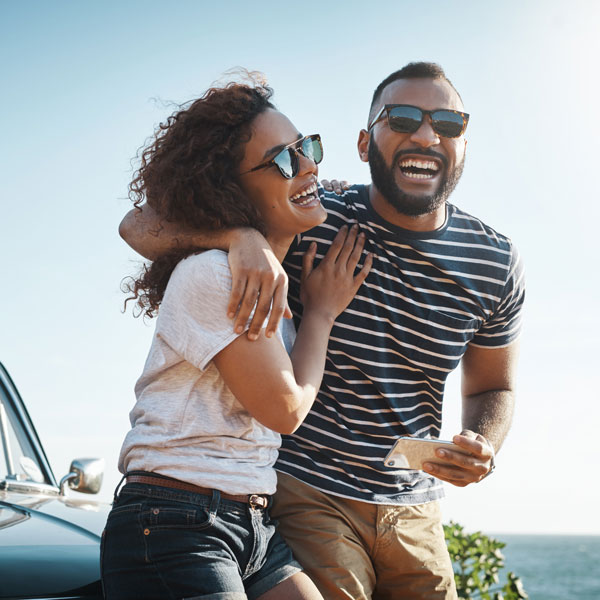 Have Questions about Dental Implants?
Maintaining good oral hygiene and regularly visiting your dentist for check-ups, cleanings and dental exams will be essential for the long-term success of your dental implants. Because implants require surgery, patients are typically administered anesthesia and possibly antibiotics after the procedure to fight infections. Should you ever have any questions or concerns about dental implants in our Plymouth office, we encourage you to contact us. A member of our friendly, knowledgeable team would love to help alleviate your anxieties and concerns!
Some of the Benefits of Dental Implants
Implants are often a more expensive procedure than dentures because most insurance plans won't cover more than 10% of their costs. However, they do offer our patients many benefits, including:
They don't require adjacent teeth to hold them in place, meaning more of your natural teeth are left intact
Made to look and feel like your natural teeth, they usually look more natural than dentures
There are never any slipped, ill-fitting dentures to worry about speech or eating issues
They're built to last many years, and in some cases, a lifetime with proper care
They eliminate embarrassments caused by removing dentures in front of friends or family because they're permanent
If unexpected tooth pain or an accident have you suffering, give us a call and schedule an appointment. Reach out to our office by calling 574-936-0644 at your earliest convenience!