Skip to Content
Fillings and Restorations
Restore Your Teeth with Fillings, Implants and More
Whether you're missing teeth because of trauma or tooth decay, Plymouth Family Dentistry offers fillings and other types of tooth restorations for our Plymouth patients. Fillings are the type of tooth restoration you're probably the most familiar with. Using amalgam or tooth-colored composite resin fillings, cavities (or areas of tooth decay) can be filled in to help support your tooth's overall structure and function. However, there are also many other tools dentists use to help restore teeth, including crowns and bridges, dental implants and partial or complete dentures. The type of restorative procedure you'll need will depend upon your specific issue, your overall health and your budget, as some of these types of procedures tend to cost more than others. No matter which is selected though, the ultimate goal remains the same: to preserve and restore the integrity of your natural teeth as much as possible.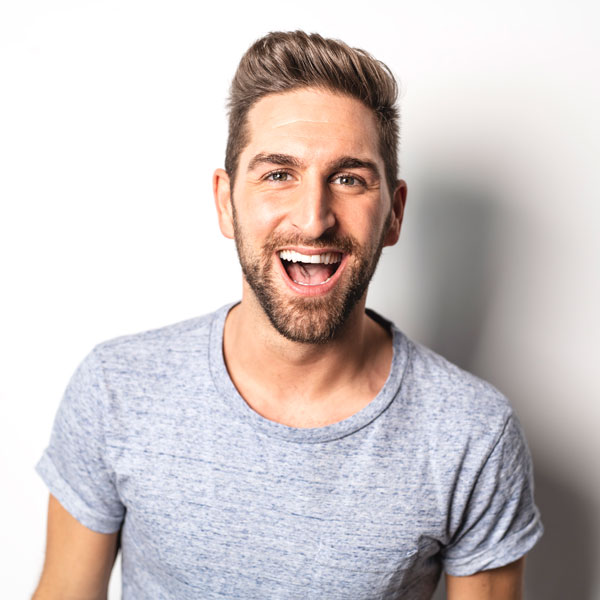 Have Questions about Fillings and Restorations?
Occasionally, patients may experience minor pain or sensitivity issues after getting a dental filling. However, this should subside with time. And while they're generally long-lasting, fillings won't last forever. Eventually, they may need to be reapplied. To learn more about Plymouth Family Dentistry's fillings and other restorations available for our Plymouth patients, contact us today via phone or email. We'd be more than happy to discuss these procedures with you in more detail and answer any questions you may have regarding what you can expect before, during and after your procedure.
Benefits of Dental Fillings for Tooth Restorations
Cavities and tooth decay expose your teeth to harmful bacteria that may cause several types of serious infections if left untreated. Using dental fillings to help restore your teeth from tooth decay offers many benefits to our patients, including:
Fillings make it easier to clean your teeth because they replace the sensitive area with the cavity
Fillings prevent further damages to your tooth's nerves and further tooth loss
Fillings have been known to reduce the amount of bacteria in your mouth, which also helps you improve or maintain
fresh breath (cavities often cause unpleasant odors because of bacteria)
If you use natural, tooth-colored fillings, people won't even be able to tell you have them
If cared for properly, dental fillings are long-lasting (practicing good oral hygiene habits: daily brushing, flossing, regular check-ups, etc.)
Most dental insurance plans cover the cost of dental fillings
The procedure to add a filling is usually completed in less than an hour
If unexpected tooth pain or an accident have you suffering, give us a call and schedule an appointment. Reach out to our office by calling 574-936-0644 at your earliest convenience!